Program Overview
Online PGDM Program, offered by Loyola Institute of Business Administration (LIBA), is specifically designed for ambitious professionals looking to advance their careers without disrupting their current work commitments. It is one-of-a-kind program that is equivalent to full-time MBA degree, having a global recognition and a cutting-edge curriculum.
Program Highlights
You Will Learn
Industry-Led Pedagogy

Internationally Accredited Institute

Equivalent to Full-Time MBA

AICTE Approved Program

Attractive Scholarships

Networking Opportunities

Top-Notch Faculty









Learn More
Hear from our Alumni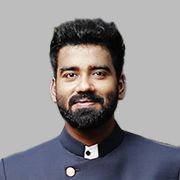 Mathew Benner
Senior Manager - Customer Relations, OfBusiness
As an artist and an aficionado, Loyola Institute of Business Administration (LIBA) has never failed to amaze me with its heterogeneity in orchestrating various episodes for the long journey. It is undoubtedly the finest place to pursue a career in management and attain a 360-degree evolution. It's a wonderful opportunity to grow more, to celebrate more, to cherish more, and to encounter a lot more where talent meets recognition.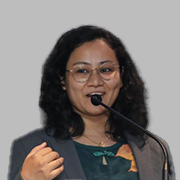 Nikita Sydney
Technical Marketing- Schneider Electric
Loyola Institute of Business Administration (LIBA) has given me the opportunity to strive harder towards my goal and elevate myself out of my comfort zone. The campus never sleeps, and the students are always brimming with excitement. My batchmates are from all parts of the country. I have been fortunate to learn about the diverse cultural heritage from around the country.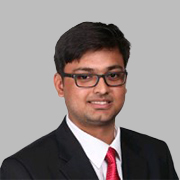 Saurabh Mishra
Solutions Manager -Loginext Solutions
A journey from Mumbai to Loyola Institute of Business Administration (LIBA) Chennai has been much more than just a journey from the financial capital of the country to the cultural capital of South India. It's a place that makes you discover your inner potential and talents. It is an institute where textbook knowledge is just a small facet of your learning as the campus is buzzing with co-curricular activities 24×7.
Program Content
Trimester 1
Quantitative Methods for Management
Trimester 2
Human Resource Management
Business Research Methods
Trimester 3
Business Ethics and Corporate Social Responsibility
Management Information Systems
Note: Students have to do a capstone project in their chosen functional area, after the end-term examination of Trimester 3. The capstone project has to be submitted within 2 weeks of the reopening of Trimester 4.
Trimester 4
Core Courses
Elective Courses (Specializations)
Marketing Management
Consumer Behaviour
Strategic Brand Management
Sales & Distribution Management
Services Marketing
Financial Management
Investment Analysis & Portfolio Management
Derivatives & Risk Management
Direct Taxation
Financial Markets & Institutions
Human Resource Management
Talent Acquisition and Management
Performance Management
Compensation and Benefits
Training and Development
Business Analytics
Data Visualization and Reporting
Statistical Analysis and Modelling
Machine Learning for Business
Data Warehousing and Data Mining
Health Care Management
Healthcare Systems and Policy
Healthcare Operations Management
Healthcare Marketing
Healthcare Finance
Trimester 5
Core Courses
E-commerce and Digital Marketing
Elective Courses (Specializations)
Marketing Management
Integrated Marketing Communications
Digital Marketing & Analytics
Customer Relationship Management
Advanced Market Research
Financial Management
International Finance
Mergers, Acquisitions & Corporate Restructuring
Goods & Services Tax (GST)
Financial Modelling & Analytics
Human Resource Management
Organizational Development and Change Management
Labour Laws and Industrial Relations
Strategic HRM
HR Analytics
Business Analytics
Big Data Technologies
Advanced Machine Learning and Artificial Intelligence
Text and Sentiment Analysis
Prescriptive Analytics and Optimization
Health Care Management
Healthcare Informatics
Quality and Patient Safety
Health Law and Ethics
Healthcare Strategic Management
Trimester 6
Core Courses
Entrepreneurship and Innovation
Elective Courses (Specializations)
Marketing Management
Product and Innovation Management
Marketing Strategy and Planning
Retail Marketing
International Marketing
Financial Management
Credit Risk Management
Financial Planning and Wealth Management
Fintech Innovations & Disruptions
Corporate Governance and Sustainable Finance
Human Resource Management
HR Technology and Tools
Workforce Diversity and Inclusion
Leadership and Team Building
HR Consultancy
Business Analytics
Business Intelligence Tools & Techniques
Time Series and Forecasting
Customer Analytics
Supply Chain and Operations Analytics
Health Care Management
Healthcare Human Resources
Health Economics
Healthcare Innovations
Health Analytics

Note: The curriculum is indicative, subject to change based on guidance from industry and academia. Specializations will be offered in a term only if minimum enrolment numbers are met.
Admission Fee & Financing
Easy EMI Options Available
Pay in easy monthly installments with our EMI options. No more worrying about finances; start your learning journey today!



Complete Payment
Participants can make one-time payment easily using options such as:
Eligibility
Academic Criteria
Who Can Attend
Admission Criteria
Applicants must hold a bachelor's degree from a recognized university or an equivalent professional qualification, with a minimum aggregate of 50% marks.
Minimum of two years full-time work experience in business, industry, or government are preferred.
Graduates
Working Professionals
Entrepreneurs
Mid-Senior Level Managers
Aspiring Business Executives
Applicants will be selected on the basis of their profile.
LIBA's Faculty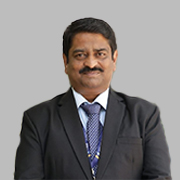 Prof. P.C. Lakshmi Narayanan
Dean – Academics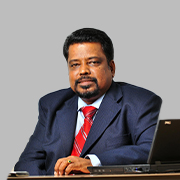 Prof. M.J. Xavier
Associate Dean – CTI & General Management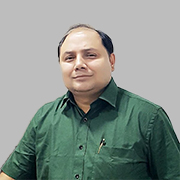 Dr. Kishore Kunal
Associate Dean – Online Education Initiatives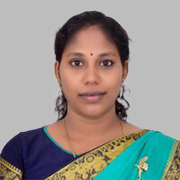 Dr. Shyni Caramel Merry
Co-Chair, Loyola Institute of Business Administration (LIBA)-OL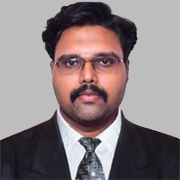 Dr. Ramprakash K.R
Program Coordinator, Loyola Institute of Business Administration (LIBA)-OL
Specimen Certificate
Upon successful completion of the program, learners will receive an AICTE-approved Post Graduate Diploma in Management from the Loyola Institute of Business Administration (Loyola Institute of Business Administration (LIBA).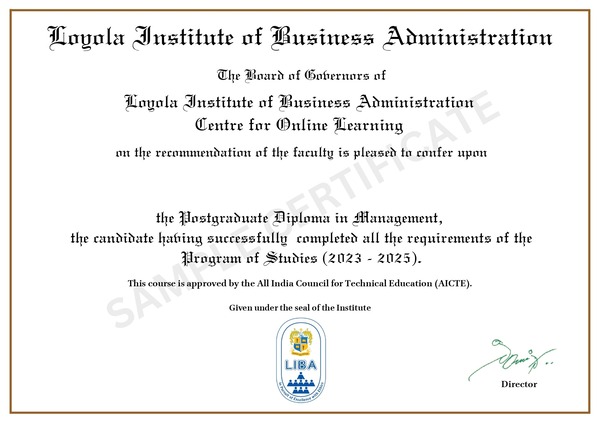 Information Partner
LIBA has empanelled Jaro Education, India's most trusted and leading edtech company in the executive education space, as an authorized information partner for its online PGDM program.
Online PGDM Program - Loyola Institute of Business Administration (LIBA)
With this PGDM program, strengthen your professional skills and learn the tactics to thrive in the ever-changing competitive world.